M.Barker / Embarker

Live:
04.12.19 @ Jerry's on Front w/ Eva Aguila & Eric Barry Drasin
--
08.25.18 @ Spleen Coffin Festival Baltimore, MD

Bio: m.barker (embarker) is the solo sound project of audio visual artist Michael Roy Barker. Currently based out of Philadelphia, MB has also resided along the East Coast in Baltimore and NYC. MB uses a variety of electronics, modular synthesizer, homemade instruments and voice to create hyperkinetic sound collages and compositions that often providing a live sound track to found and interactive video. m.barker has toured throughout the United States, Europe and Japan and has released numerous recordings on a variety of formats. He currently plays in the electronics and drums duo "Hatchers".








3 Photos looking down and one alone in downtown LA? Yes. Here you go.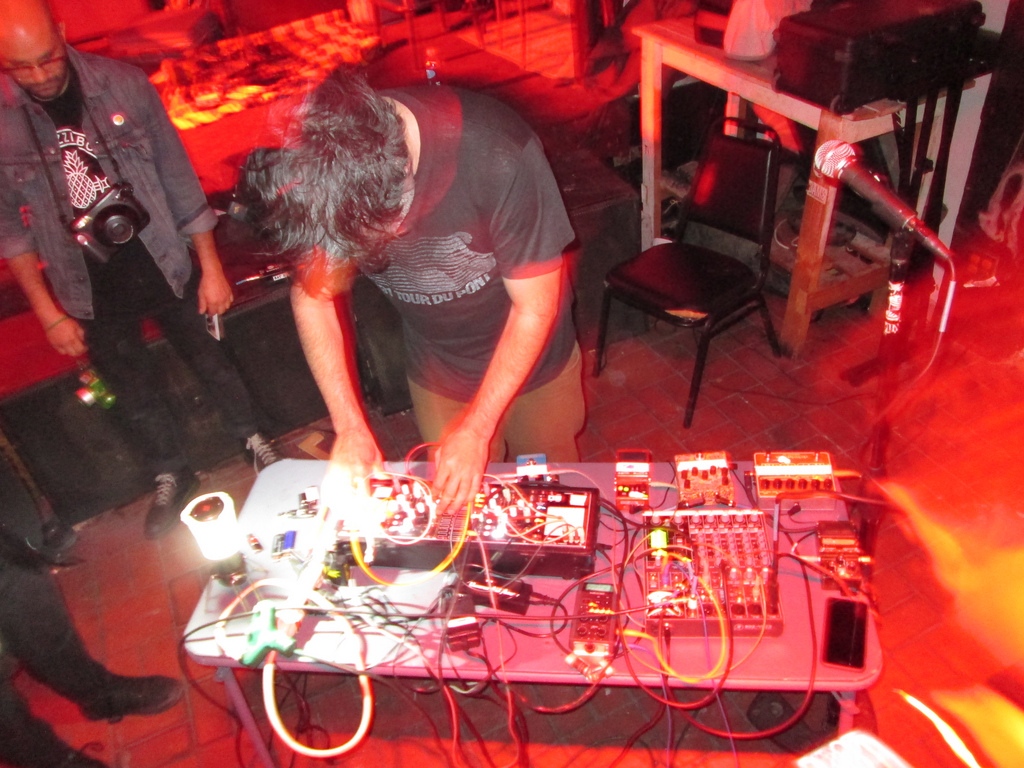 The Answer Tapes are a series of found and stolen answering machine tapes. The tapes were acquired from 2000-2005 in Maryland, Delaware, New Jersey, New York and Pennsylvania, USA. Originally released on Heresee records in 2005.