m. barker / EMBARKER m. barker / EMBARKER m. barker / EMBARKER m. barker / EMBARKER m. barker / EMBARKER



Live:

Cancelled
︎︎︎
EMBARKER / EVICSHEN Tour June 2020
︎

Recent Past
03.07.20 Hatchers @ Jerry's on Front w/ Valise, Cienfuegos, & Fratesi
02.14.20 Hatchers @ House of Yarg PHL w/ Slack
02.07.20 EMBARKER @ INC Miami
12.21.19 Hatchers @ Century Bar with Human Adult Band
11.9.19 EMBARKER @ The Dust Bunny w/ Liz Meredith, Comfort Link, Street Rat & Kyle Press
11.2.19 @ Pageant Gallery - Brian Osborne Record Release, Michael Barker / Tamio Shiraishi duo & Wall Wymyn
10.11.19 Hatchers @ Jerry's on Front w/ Gold Dime & Carnivorous Bells
04.12.19 @ Jerry's on Front w/ Eva Aguila & Eric Barry Drasin
08.25.18 @ Spleen Coffin Festival Baltimore, MD

Bio: m.barker (Embarker) is the solo sound project of audio visual artist Michael Roy Barker. Based out of Philadelphia, PA USA, Mb uses a variety of electronics, modular synthesizer, homemade instruments and voice to create hyperkinetic sound collages and compositions that often provide a live sound track to found and interactive video. Mb has performed throughout the United States, Europe, Canada, and Japan and has released numerous recordings on a variety of formats. He currently plays in the electronics and drums duo "Hatchers".

Watch live video from send___help on www.twitch.tv






3 Photos looking down and one alone in downtown LA.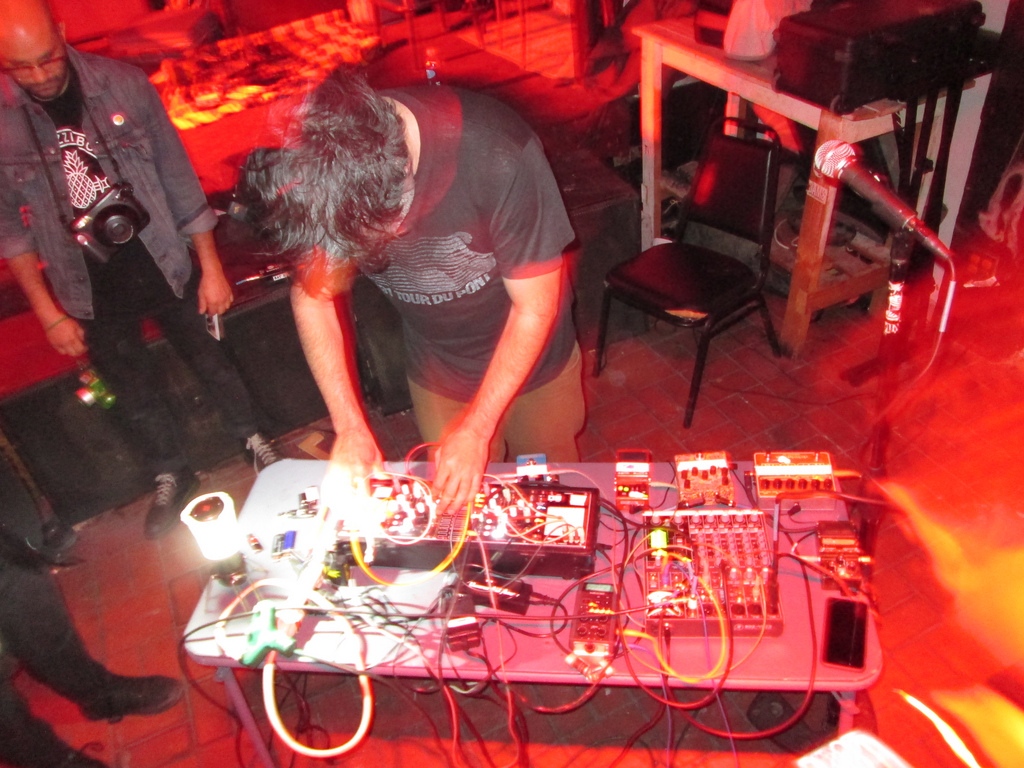 The Answer Tapes are a series of found and stolen answering machine tapes. The tapes were acquired from 2000-2005 in Maryland, Delaware, New Jersey, New York and Pennsylvania, USA. Originally released on Heresee records in 2005.